Newport Residences 铂海峰 at Anson Road
Last Updated: 

30th September 2023
Showflat Preview Postponed Till Further Notice.
30-09-2023:

Book an Appointment to view Newport Residences Show Flat and get Direct Developer Price.

30-09-2023:

Newport Residences Attractive Price Will Be Available Soon

           

                         

23-06-2022

: The expected sales launch for Newport Residences condo Singapore is Q2 2023.
08-06-2022: Download and view the Newport Residences E-Brochure.

Showflat Preview Postponed Till Further Notice. Register your Interests Here.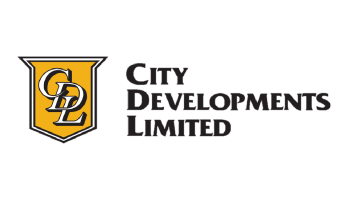 Newport Residences Developer
Newport Residences 铂海峰 is a much-anticipated freehold mixed development brought to you by Singapore's renowned developer City Development Limited (CDL).
CDL Group has over 50 years of experience and major partnerships in the Singapore real estate market.
The Group has built a stellar reputation in Singapore as an ever-innovative leader who has delivered numerous high-quality iconic developments. City Development Ltd is currently Singapore's largest commercial landlord, owning over 30 prime location commercial buildings.
Investors and homebuyers can confidently look forward to yet another stunning masterpiece in Newport Residences, which is in line with the company's core values of excellence, innovation and sustainability, as an esteemed developer that only delivers the finest and highest valued quality projects.
CDL has received numerous awards and recognition for their innovative architectural and green-mark certified developments.
Newport Residences on Anson Road will be the top choice for aspiring owners in Tanjong Pagar, Singapore's city center.
The new freehold tenure, 45-story mixed used development will have 246 units with exclusive 1 to 4 bedroom layout options as well as a super penthouse and full condo facilities above expansive commercial and retail spaces.
Following the huge success of Canninghill Piers and Sengkang Grand, this luxury condo will be CDL's latest mixed development located at Anson Road in the popular District 2 within Tanjong Pagar Business District.
Newport Residences pricing will be announced closer to the preview dates, which are set for end of 2023.
Newport Residences Location Map
Newport Residences condominium is located along Anson Road in the former Fuji Xerox Building.
Well-heeled home buyers are aware that this is a rare and highly sought-after location in Tanjong Pagar, Singapore's Central Business District (CBD) with a harmonious blend of historical and cultural heritage.
This new freehold mixed-used development, located right in the heart of Tanjong Pagar in prime district 2, will benefit from Singapore's two massive masterplans known as the Downtown Masterplan 2019 to inject work-play-live lifestyle at the nexus of CBD district, as well as the highly anticipated Greater-Southern Waterfront (GSW) Masterplan.
Newport Residences allows you to enjoy the supremacy in location while living a high-quality life and basking in Singapore's prosperity.
Newport Residences is less than a five-minute walk from Tanjong Pagar (EW15) MRT station and the new Prince Edward Road (CC32) MRT station. Commuting via the train will be an easy way to get across the island of Singapore in under an hour.
If you prefer to drive, Keppel Road, Ayer Rajah Expressway (AYE) and Marine Coastal Expressway (MCE) are the available options.
By the end of 2027, the northern part of Singapore and the popular East Coast Park (ECP) will be conveniently connected by the (NSC) North-South corridor, which will merge and combine both cycling bus lanes.
With a prime location in Tanjong Pagar, Newport Residences is a short walk away from many dining options in shopping malls such as Icon Village, 100 AM, Tanjong Pagar Plaza and the conservation shop houses along Tras Street or Peck Seah Street.
Explore our Newport Residences location map to learn about the many amenities available.
Newport Residences Show Flat
Interested to view the Newport Residences Showflat?
Kindly register through our Newport Residences official website portal or call our hotline at +65 6100 6768 one day in advance before visiting our show gallery.
Our showflat will be closed without prior notice for monthly sanitizing and showroom maintenance. It will also be unavailable to walk-in visitors should there be developer's private events.
To avoid disappointment, all buyers are strongly advised to secure a showflat appointment with at least a day's notice before visiting the showroom.
Buyers who had booked a showroom appointment with us through this official website will receive a call from one of our representatives within two hours, or the following day if it is after the regular showflat business hours from 10am to 6pm, daily.
Buyers will be guaranteed the best possible Direct Developer Price, with no commission payable by all interested parties.
The remaining units available for sale at Newport Residences will be sold on a first-come, first-served basis.
If you want to reserve a unit before your viewing appointment, we will gladly hold it for a maximum of 2 hours.
Please keep in mind that unit reservations are subject to prior approval from management.
All of our stated Newport Residences prices on this official appointed agency portal are subject to change at any time without notice.
Right at the Heart of Tanjong Pagar
Many are familiar with the name Anson Road. Upcoming freehold mixed development Newport Residences is located within the Anson precinct at 80 Anson Road, right in the heart of Tanjong Pagar's Central Business District (CBD).
The overall name of this development is known as Newport Plaza which comprises of Newport Tower that consists of the Commercial component and Newport Residences which is the Residential component.
A Google Map search from Newport Residences Singapore shows a distance of only 200 metres or a 3-minute brisk stroll to the nearest train station, the upcoming Prince Edward MRT Station (CC32) and the existing East-West line Tanjong Pagar MRT Station (EW15), which is about 550 metres away.
This brand new development will also delight owners with its high connectivity, with major roads such as Anson Road and Keppel Road directly connecting to major expressways such as Ayer Rajah Expressway (AYE) and Marina Coastal Expressway (MCE).
Newport Residences will also have access to a 24-kilometer stretch of cycling and hiking trails in the upcoming highly awaited Rail Corridor (South) at the former Tanjong Pagar Railway Station.
City Developments Limited plans to construct a 45-story mixed-used development that will include commercial, residential, and serviced apartments. The gross floor area (GFA) is estimated to be 655,000 square feet, which is 25% larger than the current Fuji Xerox Tower site.
A total of 246 exclusive units ranging from one to four bedrooms and a rare 12,000 sqft super penthouse can be yielded for residential purposes, with a low density and full condo facilities.
Most units will be North-South oriented, hence providing good ventilation thoughout the year and with breathtaking sea view of Sentosa island and Greater Southern Waterfront.
Newport Residences promises an endless amount of excitement to city-living, with easy access to work within the business district and vibrant round-the-clock lifestyle offerings and amenities.
Surrounded by Trendy Malls & Grade-A Offices
Working in a commercial business district offers numerous benefits because many amenities desire to be located there.
As such, living in Newport Residences means being spoiled for choice with nearby retail therapy options such as 100AM, Parco, Tanjong Pagar Plaza, Icon Village and Amara Shopping Centre.
If you need more options, the Harbourfront Centre and Vivocity mega mall are only a 6-minute drive away.
Tanjong Pagar is well known as a food paradise, with a wide variety of F&B outlets ranging from fine dining to local delights such as Tanjong Pagar and Maxwell Food Centre which are all within short strolling distance.
Trendy and Instagram-worthy cafes, late-night dessert bars and well-known fashion brands will vie for your attention. Tras Link Park is a short distance away for those who prefer to chill and relax outdoors in lush greenery.
If you are an investor looking to rent out your unit after receiving your key, Newport Residences is strategically located within an abundance of premium Grade A office buildings including the commercial element of the Newport Residences which is known as Newport Tower, providing you with a ready pool of quality tenants.
In a nutshell, if you are looking for an unparalleled central location with superior connectivity combined with vibrant lifestyles in the heart of Tanjong Pagar, Newport Residences is the ideal development for you.
All prospective buyers can access our Newport Residences Floor Plan and Newport Residences E-Brochure by clicking the link.
WHY INVEST IN NEWPORT RESIDENCES ?

Rare and exclusive 246 units with spectacular Sentosa Island View and Greater Southern Waterfront Seaviews.
An iconic trophy development designed by renowned Japanese architecture firm Nikken Sekkei Limited, who was previously involved in developing the Singapore Masterplans for Rail Corridor.
By reputable leading developer City Development Limited Singapore.
Freehold home for a lasting legacy and asset to pass down for generations to come with premier residential services when you need it.
Live & Work in the heart of prime Tanjong Pagar which is known as a fashionable district with many thriving businesses, cafes, bars, restaurants and plethora of amenities right at your doorstep.
Direct Linkage to upcoming Prince Edward Road MRT Station (CC32) in 3 minutes and 6 minutes to Tanjong Pagar MRT Station (EW15).
Shopping malls located near Newport Residences include; 100 AM, Icon Village, Tanjong Pagar Plaza, Raffles City Singapore and Change Alley.
Many local food centers like Tanjong Pagar Market and Maxwell Food Centre.
Surrounded by educational institutions ranging from kindergarten, preschool, primary, secondary and tertiary institutions.
Minutes drive to Bugis Junction & Orchard Shopping Belt.
Various medical centres within close proximity: Tanjong Pagar Medical Clinic, Singapore General Hospital (SGH), Duxton Medical Clinic, DA Clinic@ Anson, Shenton Family Medical Clinic and Everton Clinic.
Attractive rental yield as the area is in prime central business district and is highly sought after by the well heeled professionals and expatriates.
Attractive preview pricing for early registrants.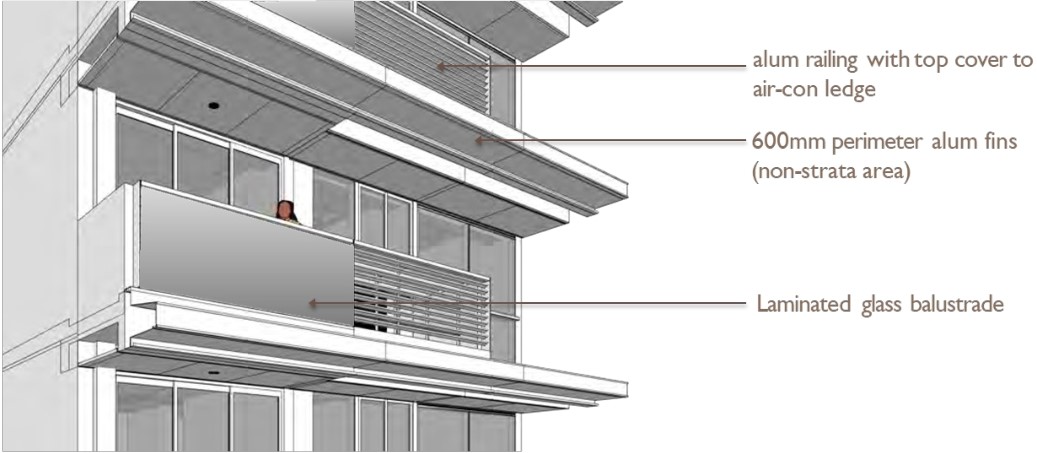 Unit Facade Design Features
Approximate 3.325m floor-to-floor height which is above the standard private condo height in Singapore market.
Full-height curtain wall system facade.
High performance glazing to lower the thermal heat gain to residential unit interior.
Deep balcony and perimeter horizontal fins to provide extra shade to residential unit interior.
Laminated glass balustrade to balcony for unblock view and better acoustic.